---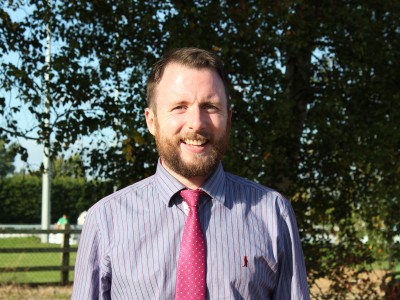 Darragh Roe
Principal
Appointed as principal in October 2013, Darragh joins the hard-working, dedicated team at Ard Rí Community NS.  Darragh believes passionately in Ard Rí Community NS and its importance at the centre of our young, vibrant community. He hopes to build a strong sense of community among all our members here at Ard Rí and strongly encourages everyone involved to use their unique talents to help enrich the learning environment for all our pupils.
Darragh says, "At Ard Rí our wee ones run to school every morning, that is very important to me. My philosophy of education is a simple one. I believe that happy children learn. I want to create a happy and exciting learning environment where children are exposed to a wide spectrum of learning opportunities each day. I want all our children to reach their full potential and to develop into confident, well-rounded individuals."
---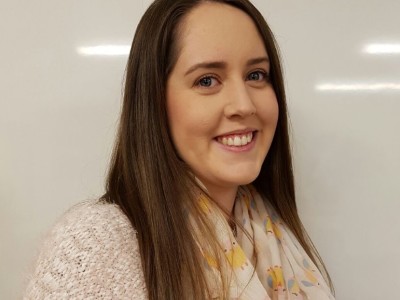 Emer Kavanagh
Deputy Principal and Learning Support & Resource Teacher
Emer joined the staff of Ard Rí in September 2014 and is currently heading our Special Education and Resource department. Emer has great experience in Community National Schools having taught for two years in Piper's Hill CNS, Naas. A native of County Carlow, Emer has a strong background in music which she thoroughly enjoys sharing with her pupils. She obtained a Highers Honours Bachelor of Education and Music Degree from St. Patrick's College, Drumcondra and specialised in Cluichí Gealacha  as part of her degree. She has a love and passion for music and sport which she shares with her students on a daily basis. In her spare time, Emer enjoys continuing her professional development.
---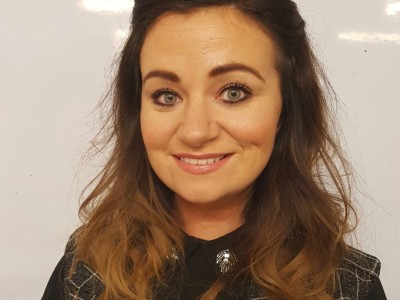 Maria O'Connor
Junior Infant Teacher
Maria joined the staff of Ard Rí CNS in September 2015 and is currently teaching Junior Infants.
As a native of Navan herself, Maria has a keen interest in visual art and has a long background working in Interior Design. Maria studied in St Patrick's College Drumcondra and graduated with a Bachelor of Education Honours Degree where she specialised in creative art and design. She is very passionate in bringing to life a classroom which caters for all learning styles, allowing for each child to reach their full potential while having fun!
Maria hopes to combine her love of art and education to promote a child-centred, interactive & creative approach to learning in the classroom. This involves integrating a wide variety of teaching methodologies such as drama, play, art and music into everyday lessons. She is thrilled to be working in Ard Rí CNS with her fantastic class of Junior Infants!
---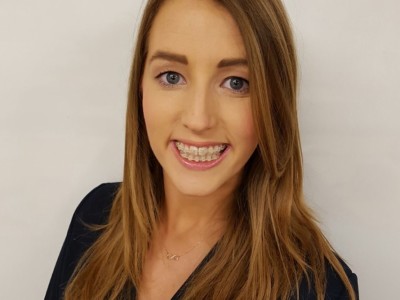 Catherine Dooley
Senior Infant and Junior Infant Teacher
Catherine joined the staff of Ard Rí CNS in September 2014 and is currently teaching Senior & Junior  Infants. As a native of Navan Catherine enjoys exploring the locality and has a keen interest in local history. Growing up in the countryside she aims to include all the aspects of nature from her childhood, in the classroom. Catherine graduated with a BA Hons. in Gnó agus Gaeilge (Business and Irish) from Dublin City University. She then continued her education and training to become a teacher, graduating from St Patrick's College of Education with a Postgraduate Diploma in Education.
Catherine endeavours to ensure that all children in her classroom are challenged to reach their full potential, while having fun. Catherine has a keen interest in the arts and all things crafty. The children in her classroom will be encouraged to use their imagination and creativity in all aspects of the school day
---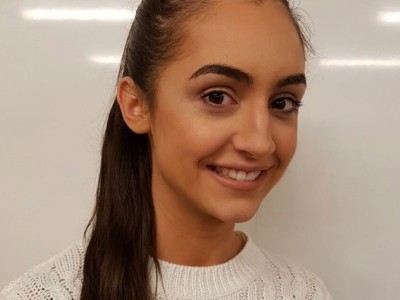 Mairead Forry
Senior Infant Teacher
Mairéad joined Ard Rí CNS in September 2016 as one of our Senior Infant teachers.
She attended Saint Patricks College, Drumcondra where she was part of the first four year teacher education course. Mairéad has gained huge experience in working as a mainstream class teacher, resource teacher and as an SNA through her education.
Mairéad has a huge passion for science. She is one of the first students to graduate college with a major in Inquiry based science alongside her degree and loves bringing this new aspect of science into the classroom in creative ways.
Mairéad also has a big love for Music and plays the piano, tin while and loves to sing with the children.  She also enjoys drama and loves to tap into the children's creative side by integrating it across all subject areas.
Mairéad likes to create a happy learning environment where everyone can work to their full potential while having fun along the way.
---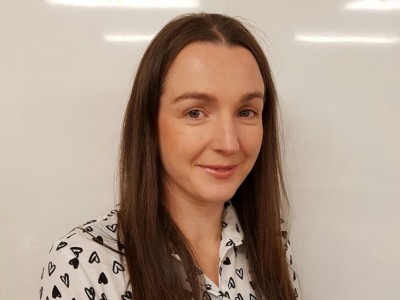 Tara Power
First Class Teacher
Tara joined Ard Rí in September 2016. Prior to joining our staff, Tara taught in Scotland for 6 years. Tara attended Mary Immaculate College, Limerick where she completed a Bachelor of Arts in Psychology and Geography and studied further at the University of Aberdeen where she completed her PGDE.
Tara has a love of sport and will instil that love in the pupils, incorporating physical movement and activity as much as possible. Tara has represented Limerick in both Senior Camogie and Football. She was a member of the camogie panel that won the Senior B League and Championship.
Tara has played in Croke Park for the Limerick Footballers in the All Ireland Final in 2009. She recently joined Boardsmill Camogie Club and has a Junior and Intermediate medal from this season so far!
---
Naomi Davis
Second Class Teacher
Naomi joined Ard Rí CNS in September 2015 and is currently teaching Second Class having taught for seven years in North Co. Dublin.
She graduated from Coláiste Mhuire Marino with a Bachelor of Education degree in 2008. She continued her studies in education, completing a postgraduate diploma in special education in Trinity College Dublin and obtained a first class honours Masters degree in special education in Trinity College Dublin. She has experience as a classroom teacher as well as learning support and resource teaching.
Naomi has a passion for providing an inclusive education through differentiating for pupils so that every child has the opportunity to reach their potential. She fosters a positive learning environment and enjoys a fun and active classroom with lots of interaction.
Naomi is very musical and plays the flute. She also enjoys sport and has been sailing since a young age, currently competing in Howth yacht club in Dublin. In her spare time she can often be found in the kitchen cooking or baking.
---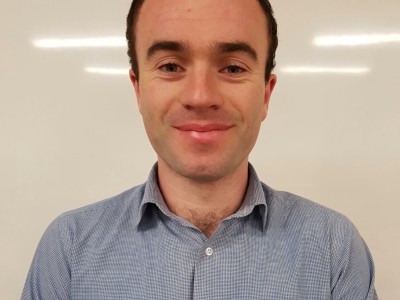 Jack Scannell
Third Class Teacher
Jack joined the Ard Rí staff in September 2015 as our Third and Fourth Class teacher.
He graduated from Marino Institute of Education with a Bachelor of Education Honours Degree in 2014. Jack has worked tirelessly since leaving third level and has gained a vast amount of experience already in learning support and resource positions, as well as in the mainstream classroom. Jack has a great passion for all sports, but in particular for Gaelic football. He is committed to his local GAA Club in Dunboyne and plays with St. Peter's senior football team.
Jack loves music and plays the guitar, which on occasion he brings with him to the classroom. He believes in making a positive connection with his students in order to make their learning experience enjoyable as well as academic. Having a background in both sports and music, he brings another dimension to his teaching range and uses this to foster a positive environment both in the classroom and in the Ard Rí school community.
---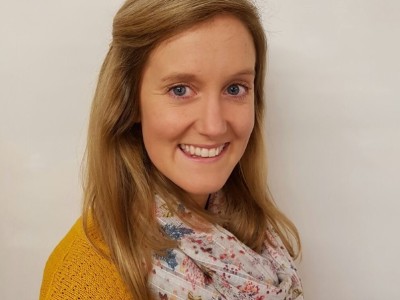 Rachel Plummer
Fourth and Fifth Class Teacher
Rachel joined Ard Rí CNS in September 2016 as our Fourth and Fifth class teacher.
She graduated from the Church of Ireland College of Education in 2007 with a Bachelor of Education and completed her Honours Degree in Trinity College, Dublin the following year. She has taught varying class levels for the past eight years in Dublin.
Some of her favourite subjects to teach are Drama, Creative Writing and Art. She loves encouraging children to be imaginative and creative. Rachel aims to encourage children to work to the best of their ability to produce work that they feel proud of. She endeavours to promote a nurturing environment within her classroom and always places an emphasis on the importance of positive social interactions and respect between the children she teaches.
Rachel is an active person and enjoys running, cycling and swimming. In her free time, she tries to get as much fresh air and exercise as possible. This is something she hopes to promote amongst children in Ard Rí also.
---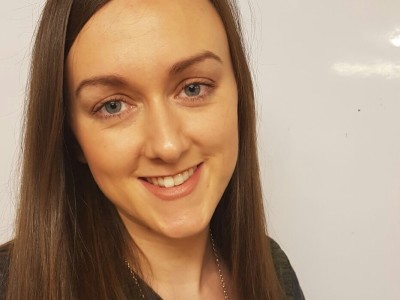 Ciara McHugh
Learning Support & Resource Teacher
Originally from Co. Mayo, Ciara is new to the staff and the locality this year. She is working as part of our Resource/Learning Support department and is shared with another local school. Ciara obtained her Bachelor of Education Honours Degree from St. Patrick's College where she undertook 'Teaching and Thinking in Different School Contexts' as her final year elective subject. Ciara has been working in  both mainstream and special education settings for the past 5 years.
Ciara is passionate about special needs education and is thrilled to be part of the SEN team at Ard Rí CNS. Ciara bases her teaching philosophy on respecting difference, tapping into talents and strengths and promoting a love of learning.
---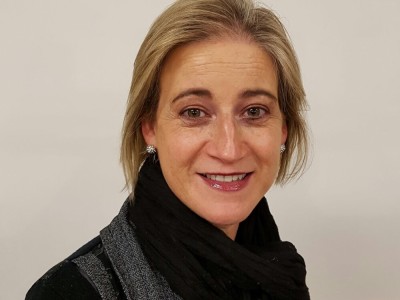 Nuala Flanagan
Special Needs Assistant
Nuala is a core member of our team here in Ard Rí Community NS, having joined the staff in January 2013 as our Special Needs Assistant. Born and reared in Navan, Nuala has completed many specialised courses in the area of Special Education and she has many years of experience at varying levels, including preschool and primary levels and special education classes. Nuala feels strongly about the importance of inclusion in education and the right of every child to reach their full potential at school. Nuala is actively involved in all areas of school life here in Ard Rí and she works tirelessly to support the teachers and pupils in every way possible.
---
Irene Carr
Special Needs Assistant
Irene is a native of Kells and a past pupil of Eureka Convent of Mercy. She obtained a certificate in childcare and a qualification for working with children with special needs.
Irene has worked as an SNA for many years and is a very positive person and always looks for a child's strengths no matter what.
Irene joined the staff of Ard Ri in 2015 where she is now very much an integral part of the everyday school life.
---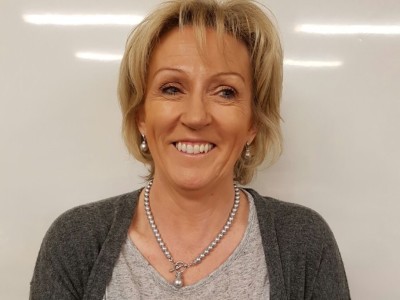 Mary McCabe
Special Needs Assistant
Mary joined Ard Ri in September 2016 as a Special Needs Assistant. Originally from Trim, Co Meath, Mary completed her diploma course as a Special Needs Assistant in 2001 and since then has worked with all class levels in Primary School.
Mary enjoys her job and believes that it is very important that every child has a very happy and positive experience in their early years at school.
---
Anthony McDonagh
Learning Support & Resource Teacher