Green Schools 2018/2019
We are in our second year of working towards our first Green Flag. This flag is for Litter and Waste.
Here are our very dedicated Green Schools Committee members who are doing great work around the school.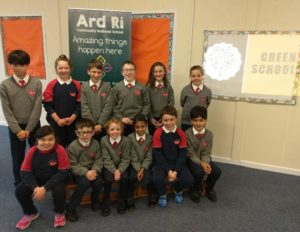 In November 2019 the Ard Rí CNS Green Schools Committee met and finalised Ard Rí CNS' Green Code.  They found very hard to pick from all the entries. In fact the slogans and mottos were so good that the Green Schools Committee couldn't pick just one. Having looked at the entries the Green Schools Committee really liked two in particular. They combined parts of both entries and made the code which reads 'do not litter because that is bitter, keep it clean to keep it green'.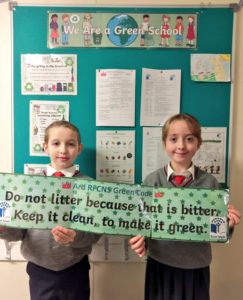 Well done to all the children who entered our recent Green Schools Poster competition. Congratulations to the seven winning posters below.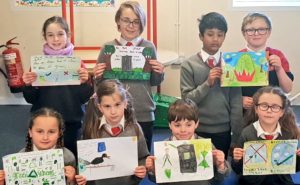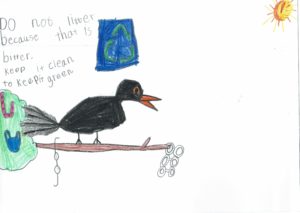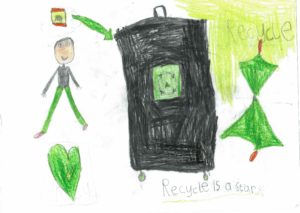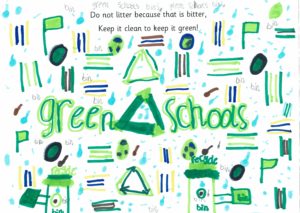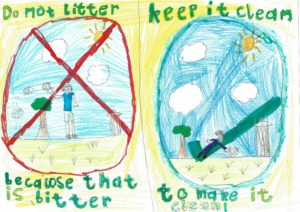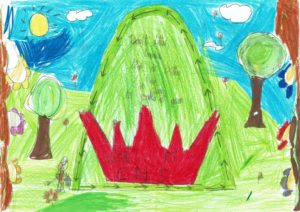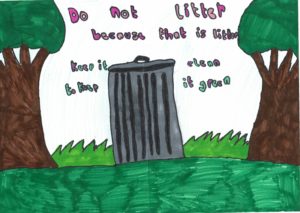 Every Friday at our whole school assembly Máistir Darragh awards the tidiest classroom with the 'smile' mat. Here are some of the previous winners!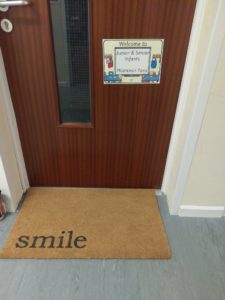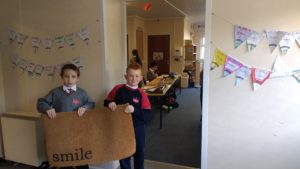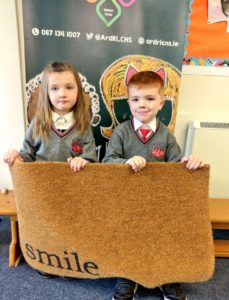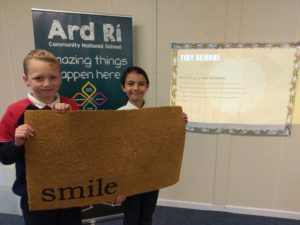 As part of the Green Schools Flag Award, we've completed an action plan. So far we have achieved four of our seven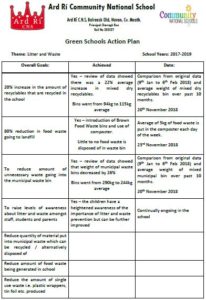 overall goals. These goals were:
20% increase in the amount of recyclables that are recycled in the school
80% reduction in food waste going to landfill
To reduce amount of unnecessary waste going into the municipal waste bin
To raise levels of awareness about litter and waste amongst staff, students and parents
We are still working on achieving:
Reducing the quantity of material put into municipal waste which can be recycled / alternatively disposed of
Reducing amount of food waste being generated in school
Reducing the amount of single use waste i.e. plastic wrappers, tin foil etc. produced
Check out the Green Schools Ireland Website for more information
We are working very hard on reducing the amount of food waste being generated in school and also the use of single use waste i.e. plastic wrappers, tin foil etc.
Here are some resources you might find useful to use at home too!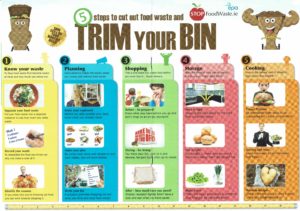 Know Your Waste, Control Your Costs Waste Prevention & Recycling Tricks & Tips
Environmental Protection Agency Preventing Food Waste at Home